Roller blinds and curtains are just what they sound like – blinds that can roll up or down to cover or uncover your window. The blind is a single piece of fine fabric that wraps around a roller or casing fixed at the top of the window frame either inside or outside the window recess. Earlier, the roller blinds were attached with a pull cord attached at the bottom of the blinds. Now, these systems are automated or semi-automated to control the blinds or curtains remotely or automatically. These ultra-modern roller blinds are intelligent home décor items that are now an inherent part of the smart home concept.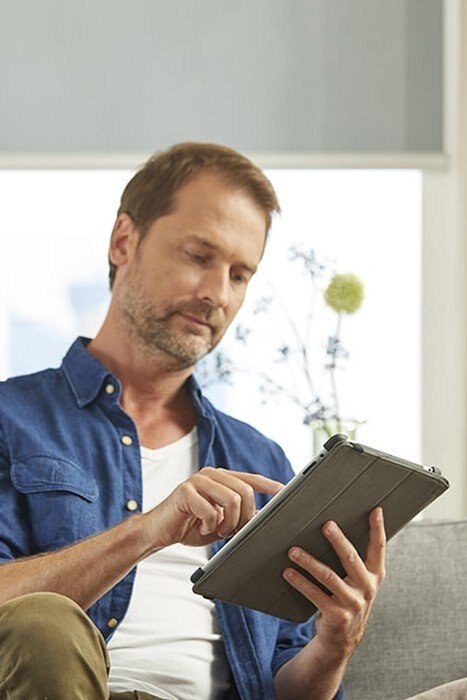 What types of windows are best for modern roller blinds?
Roller blinds are best for all kinds of windows. If you have large size bay windows, you can install individual blinds for the individual frames. Roller blinds and curtains perfect for Velux windows and skylights. You can customize the blinds as per your need. There are a vast array of automated roller blinds are available from the trusted online suppliers. Choose as per your budget and window size. These are indeed smart.
Roller Blinds for Smart Homes
Roller blinds are the most versatile blind types that are available in a range of finishes ideal for diverse home environments. They have diverse features as well – blackout, automatic light control, UV control, moisture control, and lots of other types are readily available in the market and online. Roller blinds and curtains are available in a wide range of colours and designs providing you hundreds of gorgeous looks and styles to choose from. These make smart homes really smart. In fact, automated roller blinds are one of the simplest and quickest ways to transform any room in your home. You can even use them aesthetically in the office as well.
Advantages of Roller Blinds
Roller blinds are perfect for homeowners looking for a simple but stylish window covering. Moreover, the new-age, technically advanced roller blinds and curtains are not only stylish but also practical in many aspects:
Control the blinds remotely while you are on the bed or sitting at the comfort of your couch.
The automated blinds can control how much light will enter the room or you can fix it with the remote controller.
The automated system will roll up the blind in the early morning letting mild light enter your room.
During hot summer afternoons, it can control the room temperature keeping the room comfortable for you.
Roller blinds need little maintenance with regular dusting and light damp cleaning only.
Roller blinds look fabulous in modern apartments, houses, and offices. Pick whatever you need from a trusted online supplier.